Hear from the locals who have been creating over 35 years of belonging for at-risk youth experiencing homelessness on the Mornington Peninsula.
Our Fusion Mornington Peninsula Speakers can offer insight into homelessness, issues facing youth today, faith in action, community development, development of young people as individuals within the family unit and the broader community, leadership and team building. Our talks and workshops help people understand what life is like for someone experiencing homelessness and the issues surrounding homelessness. Including:
stories from the front line of this grassroots mission
the facts on homelessness, drugs and alcohol, mental health and family violence
how you can be a catalyst towards change.
run experiential workshops that give your community a taste of the struggles of experiencing homelessness in your youth
Talks can cater to Schools, Church Congregations, Events, Seminars and Interest/ Community Group meetings. Contact us to develop a workshop catered to your teams needs.
Gemma Bell
Team Leader
For the past 10 years Gemma has lived onsite at Fusion's accommodation and Support service for homeless young people; creating a home for those most vulnerable in the local community.
Gemma has lead teams that operated schools work, leadership events, Aboriginal Cultural Exchange Pilgrimages and training. She is a part of Fusion Australia's RTO Training as a trainer and facilitator, has sat a term as a national director of Fusion Australia and Coordinates the annual Pilgrimage to Uluru.
Steph Byrne
Fundraising and Resource Manager and Lead Tenant
Steph is a talented youth worker who has lived onsite at Fusion's accommodation and Support service for the past 4 years. She is a visionary, with a passion to equip people to respond to injustice. She has built a Fusion Mornington Peninsula's fundraising program and spearheads events like Sleep In Your Car.
Her heart to facilitate spaces where community members can understand and respond to complex issues makes her a talented fundraiser.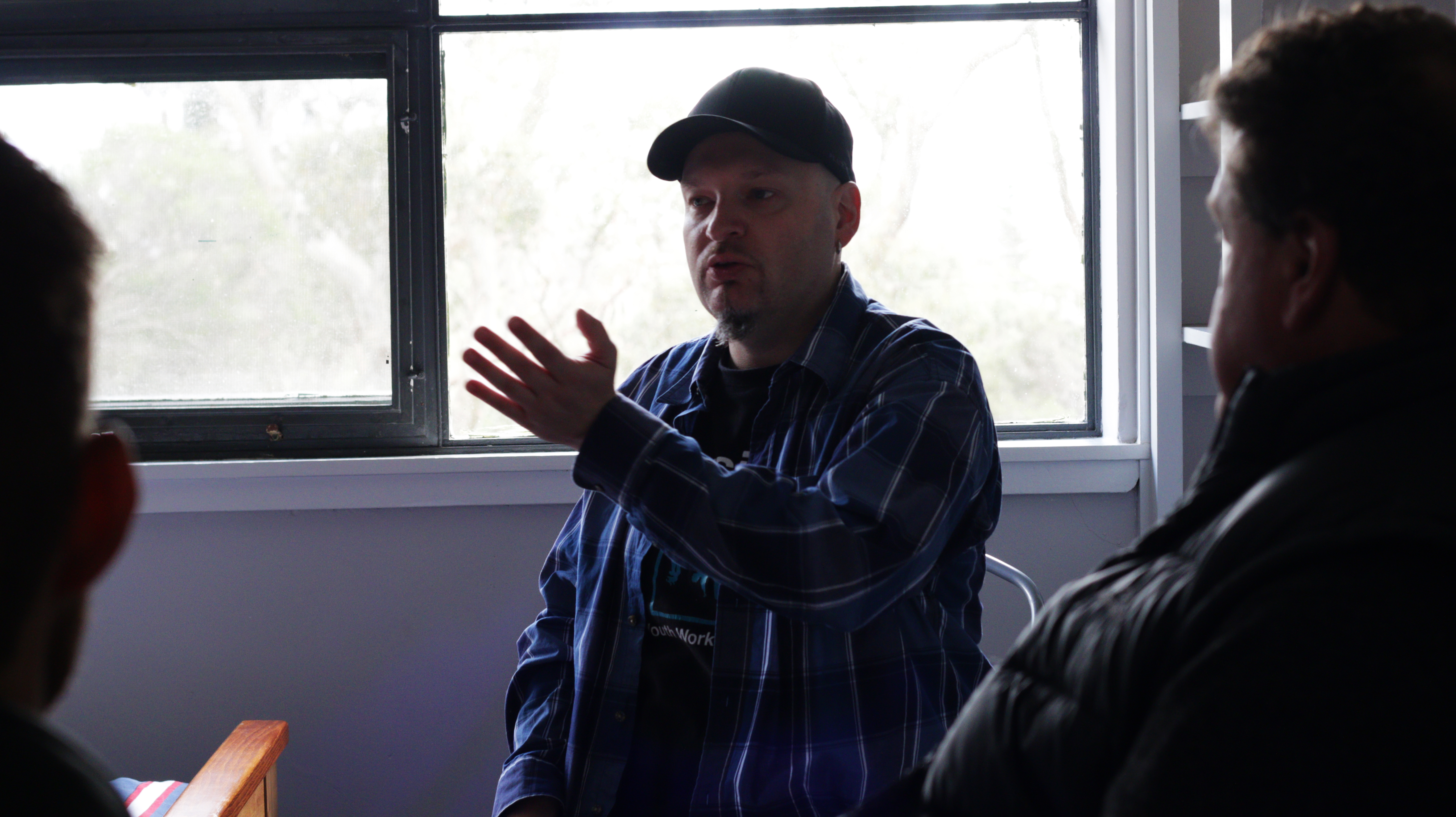 Stuart Bell
Team Leader and Housing Co-ordinator
Stuart has lived at Fusion Mornington Peninsula for the past 10 years.
As our housing Co-ordinator, Stuart has supported 100s of young people experiencing homelessness and conducted mediation with broken families. Stuart specialises in mental health, alcohol and other drugs. Stuart is gifted in cutting through the phony masks that people wear and calling out a persons true self.
Interested in Booking a Speaker?
Let us know about your next event and how we can help!