Make An Impact
become part of the story of ordinary people, doing extraordinary things!
Join the story of ordinary folk, doing extraordinary things to strengthen the lives of young people in our local community!
Volunteer
Where the needs of our community intersect with your deepest passion. Find out how you can Volunteer with Fusion.
Fundraise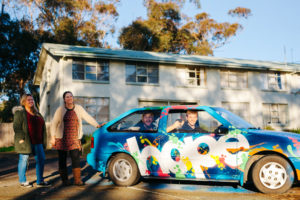 Gather your friends and be empowered as you create real change in our community.
Working Bee's are the first Saturday of every month)
Bright Run
Fusion's Feast for Life
Pilgrimage to Uluru
Sleep In Your Car
Volunteer
Are you looking to use your time to help see a positive change in our community? Looking to move past the office coffee run and develop your skill set? OR are you a person who just wants to give back to the next generation?
APPLY to volunteer with Fusion Mornington Peninsula today.
Have a Question?
Want to know more about our programs and the difference your support would make? We would love to organise a time to catch up!